Dungeon Tileset Assets
A downloadable asset pack
In this zip folder I've put 2 different folders: Animations and Assets.
In the Assets folder there are all the assets of 0x72.
In the Animations folder there are some animations file: .anim and .controller
The .anim file contain the animation and the .controller file contain the Animator Controller.
Animations files are made to be used on Unity.
Just unzip the folder and put all in your Unity project.
Sorry for this blank page and for the english.
Download
Download
Dungeon Tileset Assets.zip
383 kB
Comments
Log in with itch.io to leave a comment.
can I use this asset in my game and what is the license for this asset ? thank you, this work looks very nice

Sure, I also made animations for almost each of the characters, I can send you the entire zip file over discord if you want: Revenger Wizard#2653
Though, at the moment all the animations are in Aseprite files (.aseprite).

Cheers!

Hi!
I'm not sure why it doesn't work, it's been a while since I've been using Unity, might be that with newer versions they messed up something with the Animator, or it's not able to find the path to the assets. In the Animator Controller what does it show under the Sprite property?
I'm sorry for the inconvenience.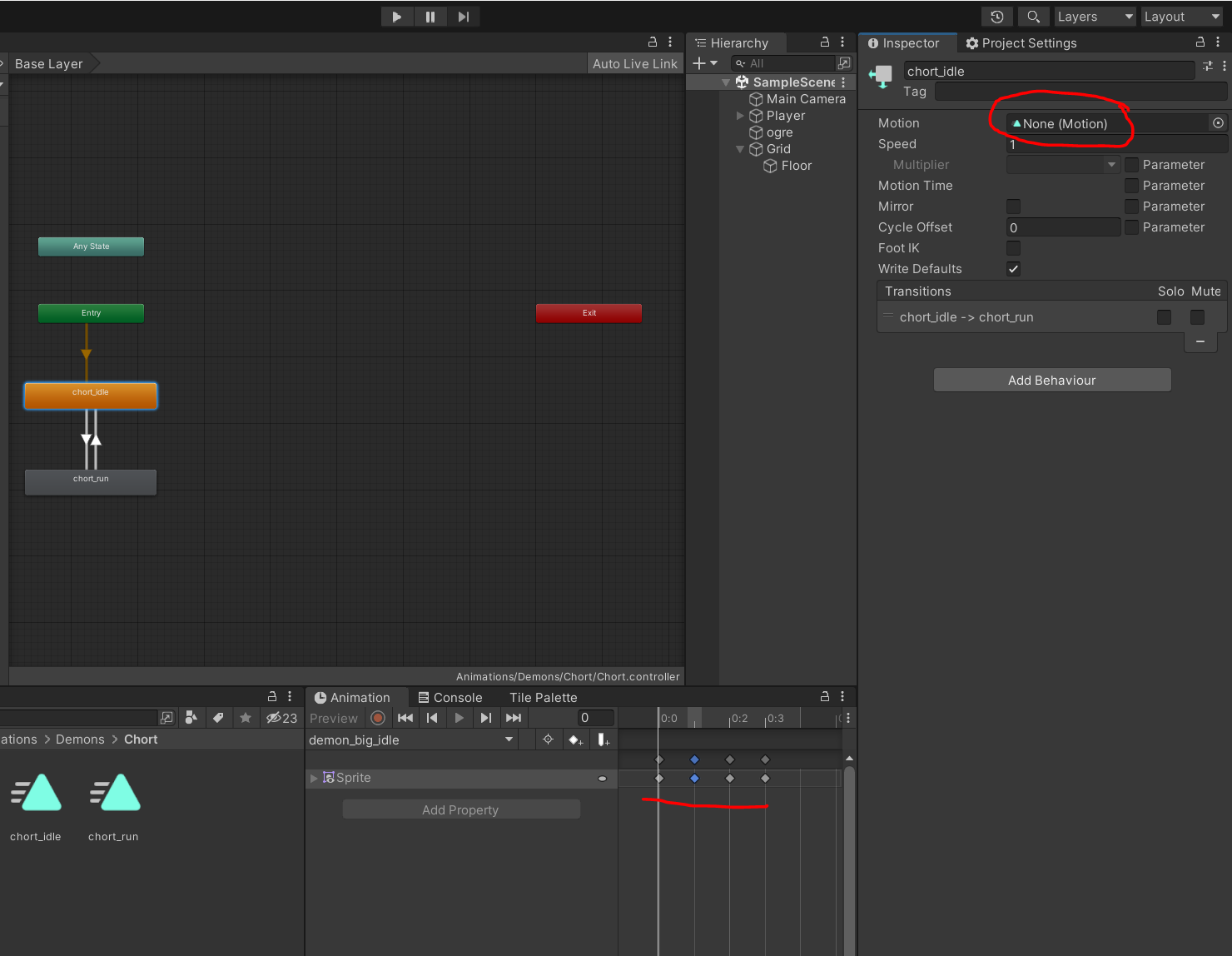 New version must have broke the "Motion" for everything, in the controller no "Motion" is added for anything, even in the animation no Motion is added for each of those either :(

Hadn't considered new version of unity breaking everything...had just thought I was new and didn't know how animations worked lol

"The AnimationClip 'chest_gold_full_open' used by the Animation component 'Chest_Gold_Empty' must be marked as Legacy." Found this error at some point.
Wow.. thanks for the effort man. I love the sleep animation from the knights. Are you going to continue this pack?
Hi!
At this moment I'm busy with homeworks and projects, but I already have in mind a mega pack to keep all the 0x72 universe sprites together, mixed with other inspired assets and I've already made several sprites for that so I just need some time to prepare everything.